Our Tasting Room
Located just 1.5 miles south of Newberg, Oregon, at 9605 NE Fox Farm Road the historical farmhouse was carefully renovated and opened as a quaint tasting room that welcomes visitors to the famed Willamette Valley. Guests are encouraged to stroll through the demonstration vineyard and are welcome to enjoy a memorable wine tasting.
Come to visit this thriving farm house destination and try our estate-grown, handcrafted pinot noirs.
The Four Graces
9605 NE Fox Farm Road
Dundee, OR 97115
Open 7 days a week with reservations 11 AM – 5 PM; Closed on major holidays
*Reservations required
503-554-8000 | info@thefourgraces.com
For a map and detailed directions, please visit our Map & Directions page.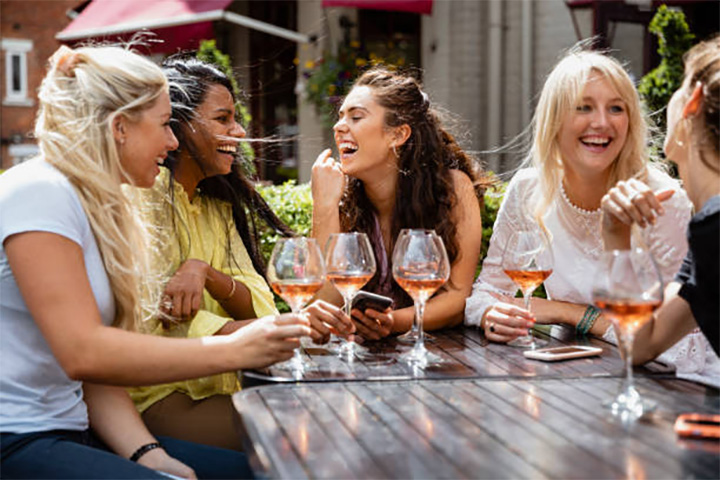 Featured Artist Installations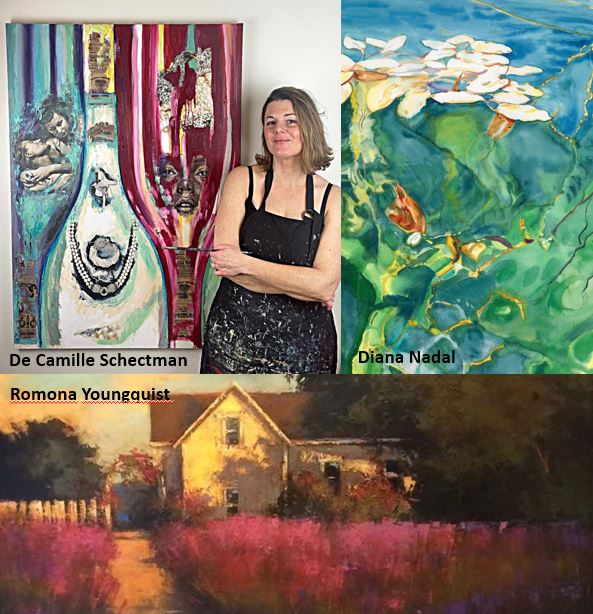 The Four Graces Art Installation Mission:
The Four Graces recognizes the importance of conversation between art and the delicious wines found in our tasting room. We want to create an inclusive environment to artists of all mediums, enriching the local wine community through shared experience. The complexity and variety found in the Dundee Hills reaches beyond the fruit grown in our vineyards and can be found in the hands of our local artists and fellow creators in wine country.
Romona Youngquist, November 2022 – January 2023
Romona Youngquist is a self-taught oil painter with her studio tucked away in the lush Red Hills of Dundee, Oregon, overlooking flourishing vineyards and breathtaking landscapes. Much of her inspiration comes from her surroundings. Be it a weathered farmhouse, an ancient alder standing alone in Autumn hues, or a meadow that pulls one's thoughts to a conscious digression.
Diana Nadal, February – April 2023
Diana is a watercolor and mixed media artist located in Portland. She studied for 4 years at Linfield, Portland State, Cal State LA in Pre-Nursing and Diana attended Harvard's Extension classes. She was trained in Interior Design via the New York School of Interior Design. Abstract art is her primary focus, and her interior design experience is evident in her focus on buildings and structures from her travels. She loves to paint people in their local environment doing normal everyday activities and is also inspired by nature.
De Camille Schectman, May – August 2023
Camille is a mixed media painter from Los Angeles, but now resides with her family in Happy Valley, Oregon. She studied art and fashion at the Paris American Academy and the Ecole des Beaux Arts in Paris. The world of the French Cabaret and vintage wine aesthetic has continued to inspire her work throughout her career. Camille experiments with various mediums such as sawdust, paint, egg yolk, tea bags, paper and found objects to create texture. 
T