Our Tasting Room
Located just 1.5 miles south of Newberg, Oregon, at 9605 NE Fox Farm Road the historical farmhouse was carefully renovated and opened as a quaint tasting room that welcomes visitors to the famed Willamette Valley. Guests are encouraged to stroll through the demonstration vineyard and are welcome to enjoy a memorable wine tasting.
Come and visit our thriving farm house destination in the heart of Willamette Valley and try our estate-grown, handcrafted pinot noirs.
The Four Graces
9605 NE Fox Farm Road
Dundee, OR 97115
Open Thursday-Monday, 11 AM – 5 PM; Closed Tuesday & Wednesday and on major holidays
*Reservations recommended; walk-ins welcome
503-554-8000 | info@thefourgraces.com
Holiday Hours:
Thanksgiving Day: Closed
Black Friday: First seating at 10am
Christmas Eve: Open until 3pm, last seating at 1pm
Christmas Day: Closed
New Year's Eve: Open until 3pm, last seating at 1pm
For a map and detailed directions, please visit our Map & Directions page.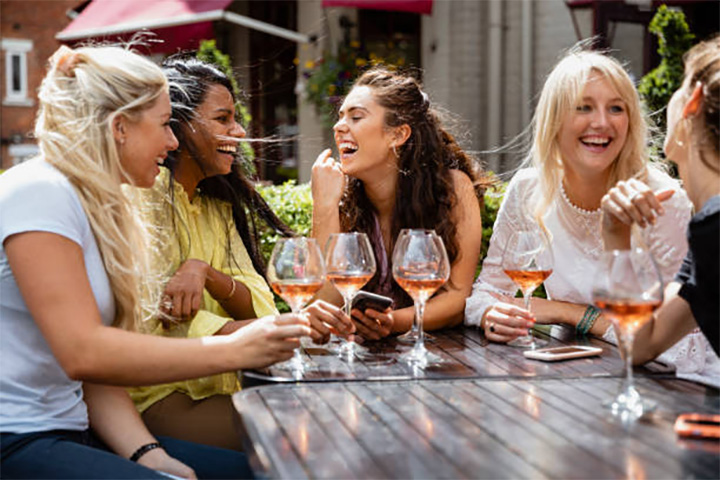 Featured Artist Installations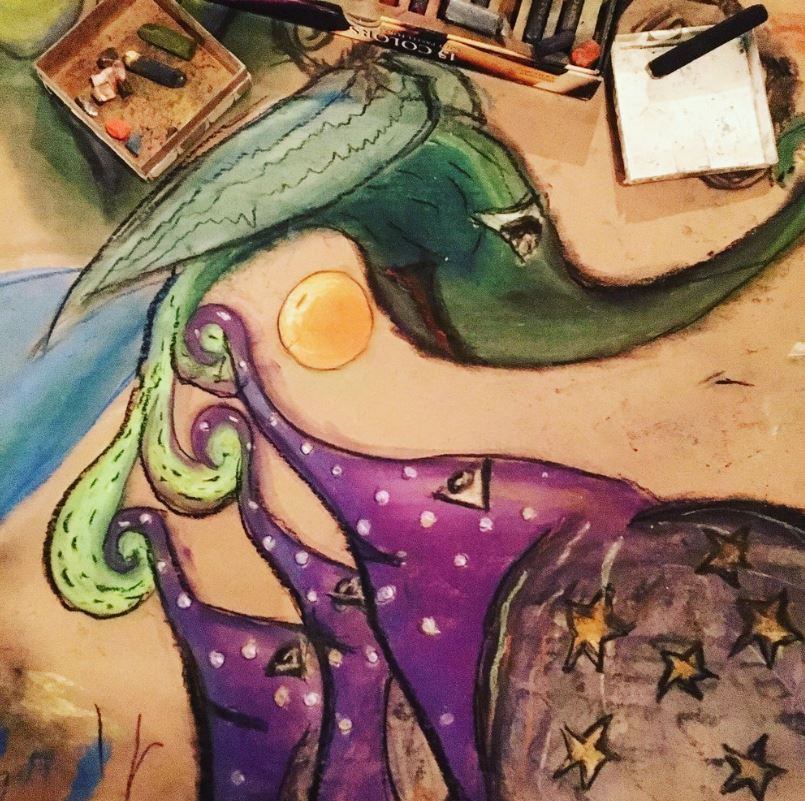 The Four Graces Art Installation Mission:
The Four Graces recognizes the importance of conversation between art and the delicious wines found in our tasting room. We want to create an inclusive environment to artists of all mediums, enriching the local wine community through shared experience. The complexity and variety found in the Dundee Hills reaches beyond the fruit grown in our vineyards and can be found in the hands of our local artists and fellow creators in wine country.
Valerie Wilson, Autumn 2023 Installation:
We're featuring our very own Guest Experience Manager, Valerie Wilson, for our Autumn 2023 installation.
"My main objective as an artist is to define processes through open learning and experimentation. I have a love/hate relationship with structure, I need it more than it needs me (or visa versa, who can say). My aesthetic is whimsical, detailed, and playful. The bulk of my work lies in relief printmaking, though I have dabbled in textiles, pastels, mosaics, and am a rampant doodler. I use art as a tool for self-growth, it serves as a great conduit for breaking perceived mental and emotional barriers.
Friendly Spirits is an ongoing art/research project rooted in animal guides, friendship, and printmaking. Established in 2018, Friendly Spirits sprung to life with the intent of creating a "Zoography" depicting close friends, family, and treasured colleagues as their animal guides. With the assistance of an intuitive advisor (Janine James), google searches, basic astrology, and some elbow grease, over 90 people have had their animal guides sourced from the void."
Instagram: @Valeriums www.valeriums.net