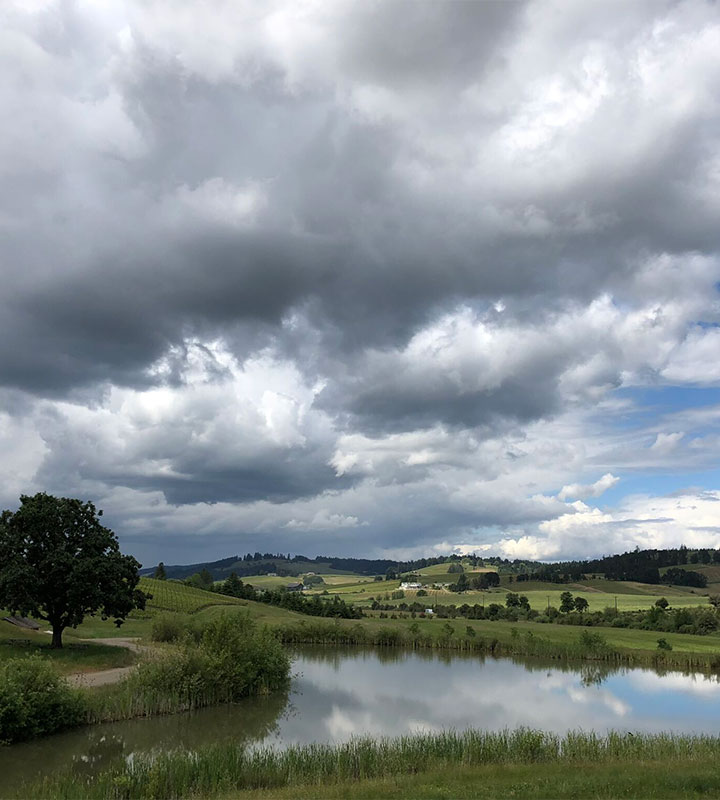 The Black family purchased an existing vineyard in the Dundee Hills of the Willamette Valley in 2003 as a family retreat. They immediately began turning the estate into a sustainably farmed, well-tended vineyard with the goal of producing rich, elegant, delicious and complex wines.
That same year The Four Graces was founded and named in honor of the Black's four daughters.
In 2005 the Blacks purchased the Doe Ridge property in Yamhill Carlton to continue the growth of the brand. They chose a site in a differing appellation to add complexity and variety.
This vineyard has been turned into one of the largest experiments of its kind with forty acres farmed sustainably through the L.I.V.E (low impact viticulture and enology) program.
Today, The Four Graces is owned by Bill Foley and produces Pinot Noir, Pinot Gris, and Pinot Blanc renowned nationally and internationally for their balance, elegance, complexity, and richness. "The Four Graces" now symbolizes our 'Graces Tier' featuring four of our wines that showcase the unique qualities of our Estate Vineyards. The wines are crafted under the guidance of our winemaker, Tim Jones, who is thrilled to be able to taste and compare some of the best grapes in Willamette Valley.
The historical farmhouse on the now named Foley Family Estate was carefully renovated and opened as a quaint tasting room that welcomes visitors to the famed Willamette Valley. Guests are encouraged to stroll through the demonstration vineyard and to bring a picnic to enjoy with memorable wines served in this thriving wine country destination.